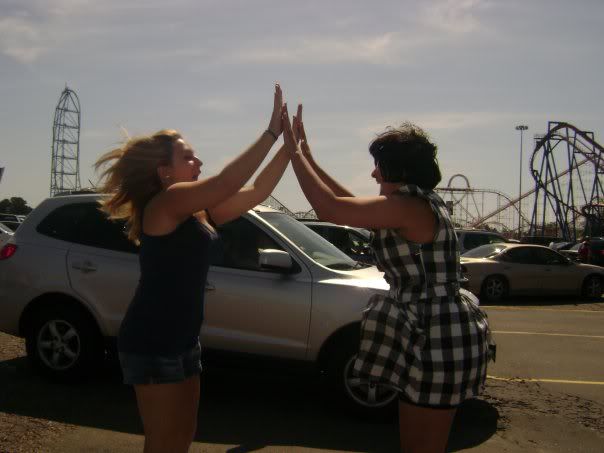 people let me tell ya 'bout my bessttt frienndd
(my mouth totally looks like a cartoon cut out or something)

well other than stupid family drama, I've been having some nice few days, I'm on this giddy high right now back from a fun cuddly day and I want it to stay like this. I've been looking and feeling healthy, keeping busy with beautiful people, and actually sewing things I've put off for a long time. I can't wait to put my positive energy towards school soon and my lovely FIT friends. Next week is my last week of summer vacation cause next sunday I move in, so let's make it amazing :)!